Welcome back to our senior living photo shoot diaries, where we're documenting Ellyce and Rachel's photoshoots for two Washington communities. In part 1, we laid out the process of planning and what all goes into getting ready for day 1 of the shoot.
After a busy couple of months of preparing, we're ready to get the photo shoot started! We're sharing what day-to-day looks like during a photo shoot and what your community can expect when it's time to freshen up its content.
Goodbye Phoenix, hello Washington!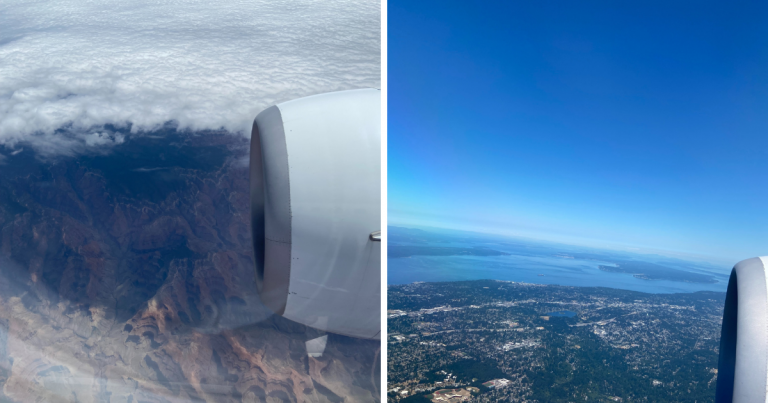 Day 1 of our senior living photo shoot: Heron's key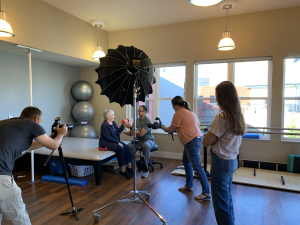 We hit the ground running with Penrose Harbor—the assisted living community within Heron's Key.
In meeting our first model, Percy, our photographer, Jake, offered a handshake. "Jake, I don't do handshakes. I do hugs," Percy said.
This encapsulated Percy to a T! Her vibrancy and full-of-life attitude helped us start the week off strong!
Next, we switched over to video to start our testimonial interviews. We began with a dual interview with resident Mimi and her granddaughter, Brianna. Mimi, a 99-year-old resident, arrived for the interview all dolled up and excited to share her stories.
One of the goals of the photoshoot was to capture the different health services that are available at the communities. In the health care center, we did just that with 3 friends. Each of the women were from a different care level—independent living, assisted living, and memory care. We captured them in their element as the women had a great time together.
The rest of the day flew by with an ice cream party on the patio and capturing the dining experience.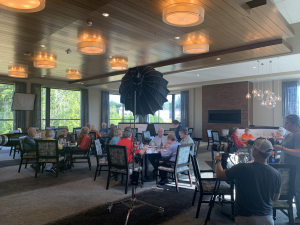 Day 2
The focus of day 2 was interviews, interviews, and more interviews! Residents and staff are truly the best ambassadors for community life and culture, so we wanted to hear straight from them. We conducted 4 resident interviews back-to-back to document the community experience with as many people as possible.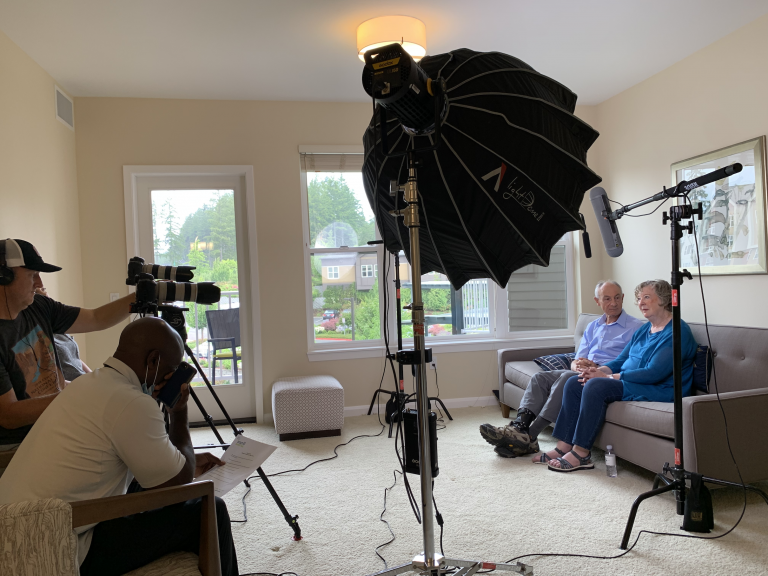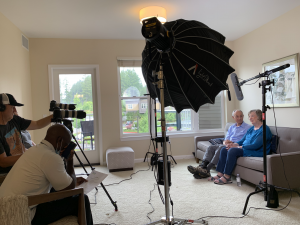 Our first couple, Rick and Meredith, are very involved in the community and participate in many resident-run activities. Ellyce had so much fun with the couple that they even asked her to move into Heron's Key to keep the fun going! (Unfortunately, Ellyce hasn't hit the age requirement yet!)
After we broke for lunch, we got back to work with 2 staff interviews. Our interview with Sarah, the director of resident services, had several people in the room tearing up from her kind words.
To celebrate wrapping up the interviews, we got out the drinks—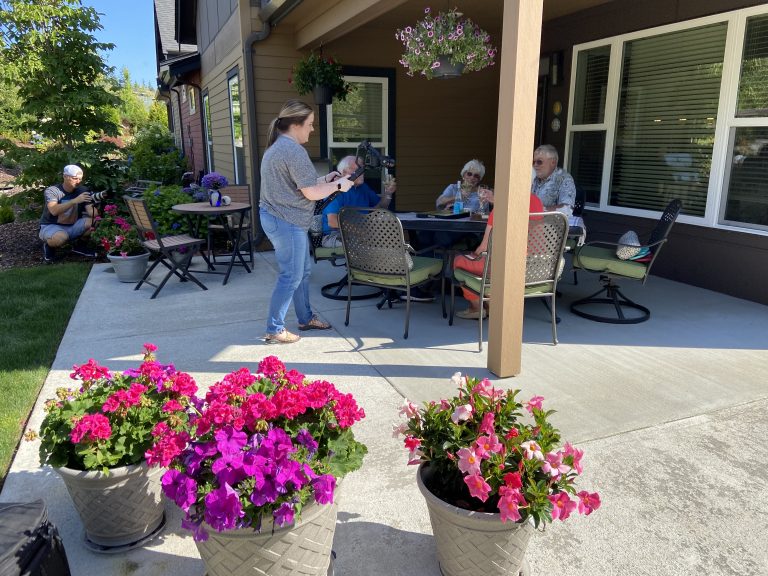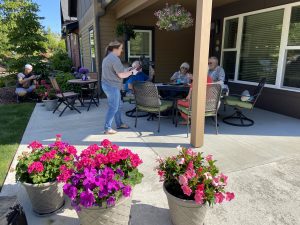 for a mock happy hour that is! Our team headed over to a couple's cottage home, where residents enjoyed drinks and appetizers.
It's such a great way to showcase how people are able to live independently in the community.
Afterward, we packed up the busses and shuttled over to watch a Tacoma Rainiers game! Residents of the community are very active individuals and often leave the community on fun activity outings. Because of this, it was important to capture an outing to showcase real activities that prospects can look forward to as members of the community.
It was so much fun to see the residents enjoying themselves out in the greater community. One of the residents was even lucky enough to catch a promo hat!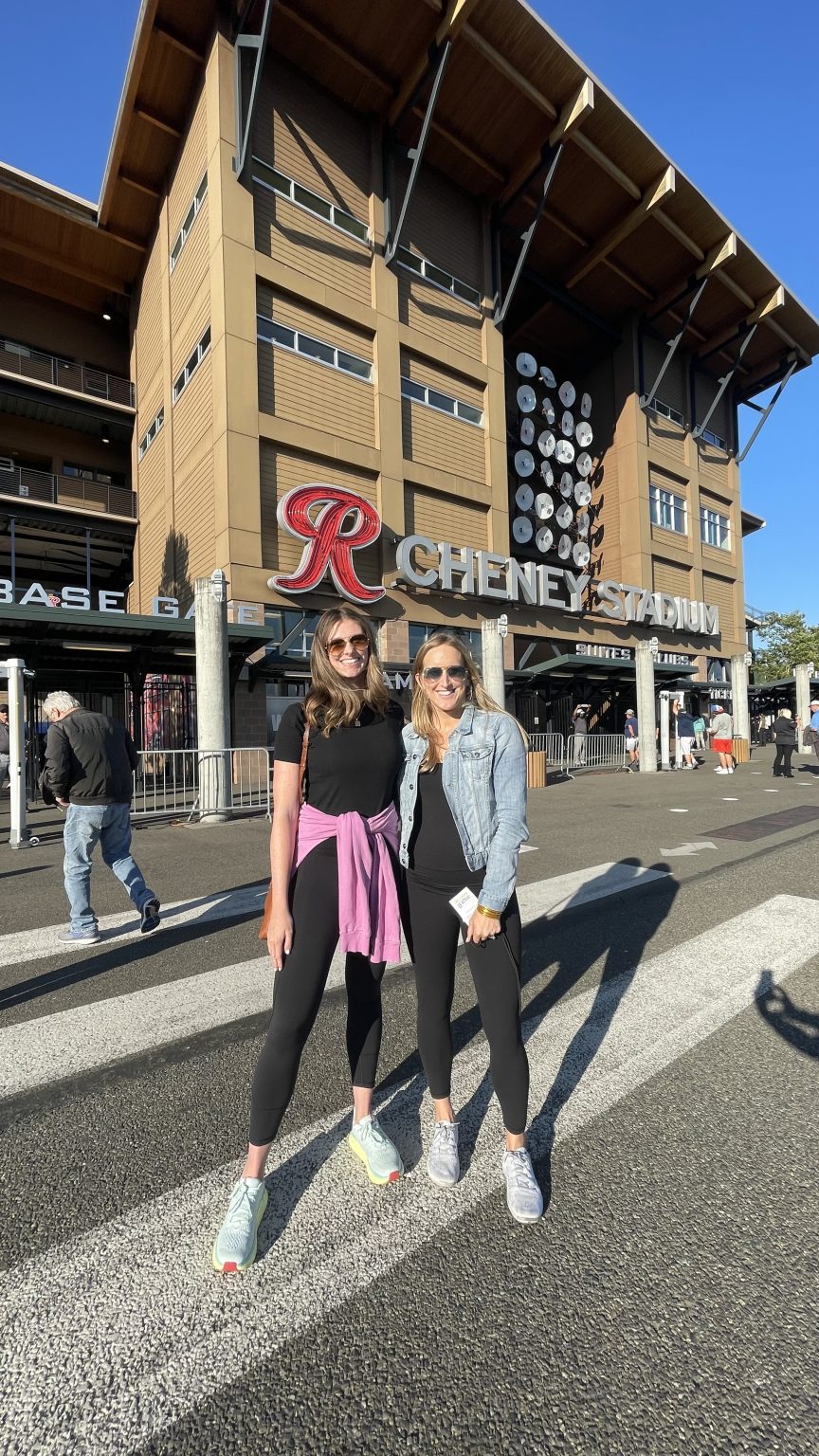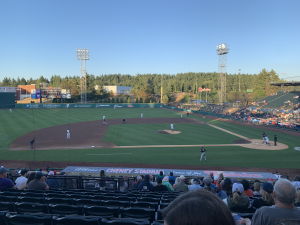 DAY 3
It wouldn't be a Pacific Northwest photoshoot if we didn't capture the beautiful nature surrounding the community.
The nature trails and landscape are a major draw for Heron's Key residents. We photographed residents walking their dogs, birdwatching, and hiking the nature trails to highlight this lifestyle.
After that, we set up a mock lunch service with our resident workers serving food, coffee, and pastries at the Benevolent Brew Cafe. From there, we headed over to the kitchen to capture the amazing food that residents enjoy daily.
Since the residents are the true focus of the community, the rest of the day was resident-focused.
We captured footage of residents: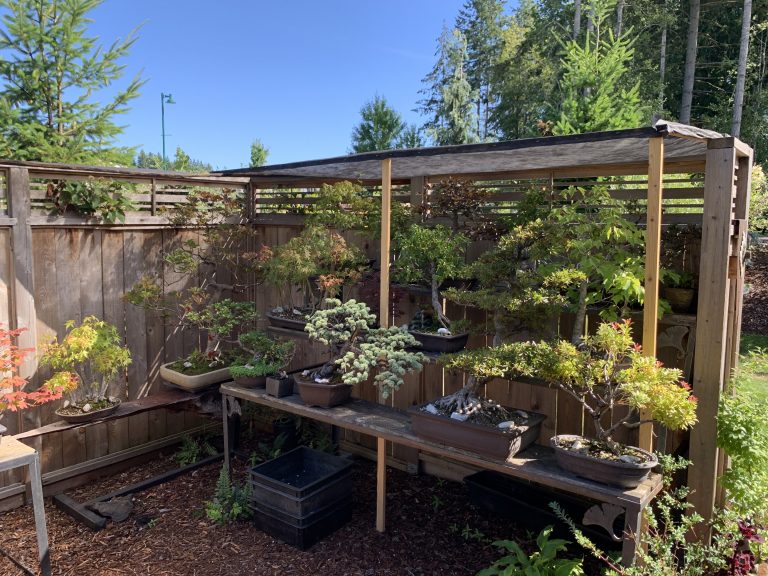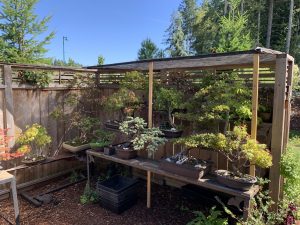 Playing Pool
Relaxing in the salon and spa
Working in the woodshop
Working out in the creative arts studio
Ladies Knitting
In the community garden
And with that, our time at Heron's Key was over.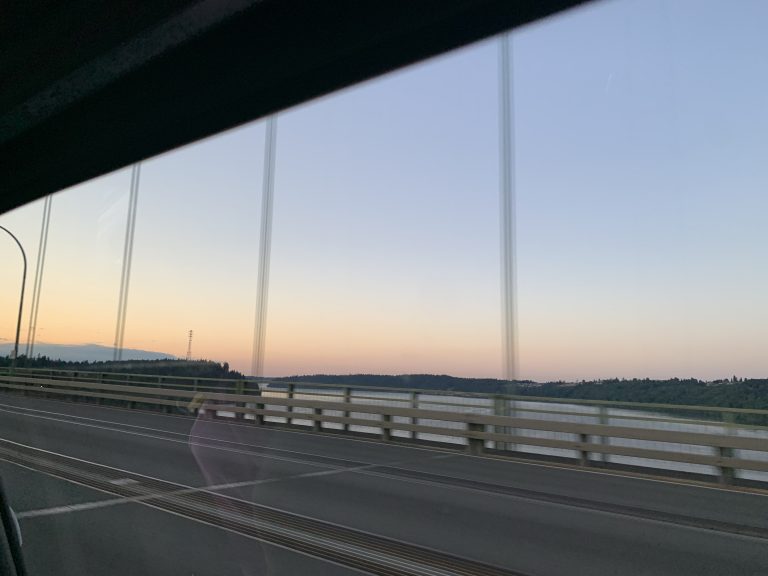 We said our goodbyes and crossed the bridge towards Redmond, Washington, home of Emerald Heights, for the second part of the week.
Emerald Heights
To start off at Emerald Heights, the team talked with Miriam and Bruce Cullen, two residents of the community. Interviewed in their apartment home, Miriam excitedly showed off her collection of personal artwork, curated furniture, and their beautiful view of the walking trail.
Day 4
Just as the Olympic athletes were giving their all in the Tokyo games, so were the Emerald Heights athletes. Created by the activities team, The Fitness Games were a series of games that residents participated in for the chance to take home the gold. Luckily, we arrived just in time to shoot the impressive athletes of lawn bowling. The competition was intense, focused, and loads of fun to watch.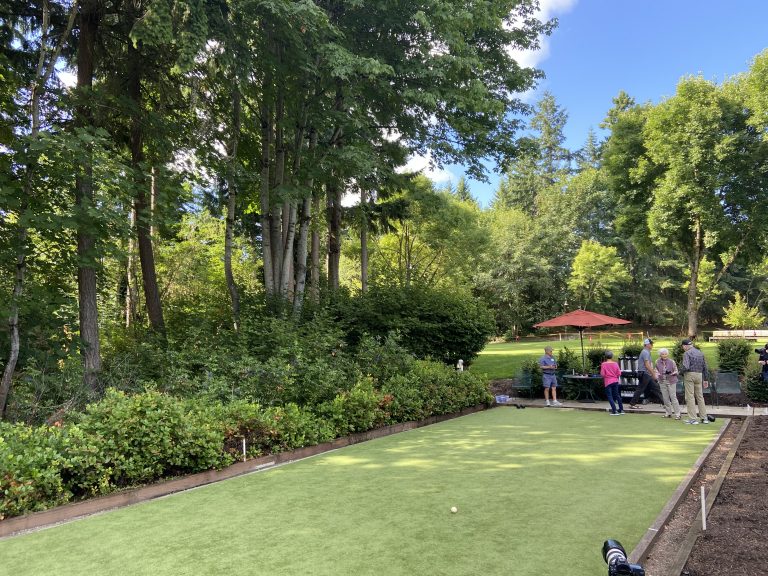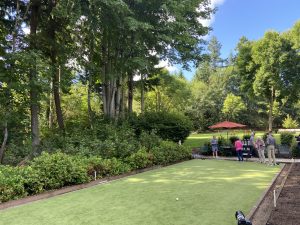 Next, we moved to shots of the health care center and an interview with Marian Kuehn, a vibrant 100-year-old resident. She joked to our makeup artist that it's taken her 100 years to try makeup for the first time.
One of Emerald Heights' unique features is their resident-made and run garden railroad. The railroad runs through a scaled model of Redmond. Our team had a blast shooting this amazing railroad town.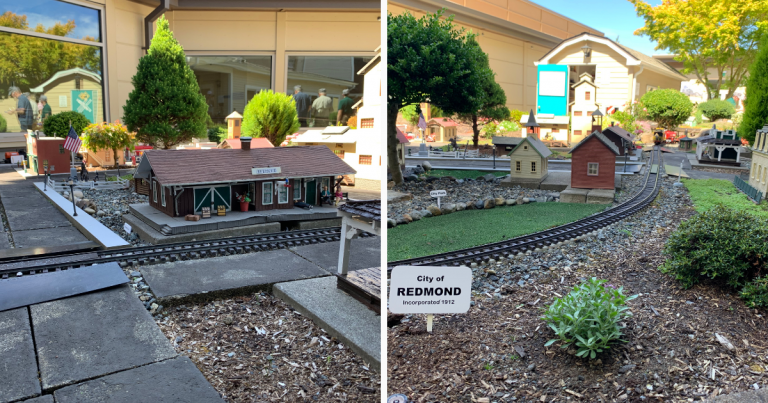 We wrapped the day with a happy hour with several residents. This served as a thank you to all of our resident models as well as an opportunity to capture lifestyle shots of residents enjoying each other's company.
DAY 5: The Last day
One of our special interviews from the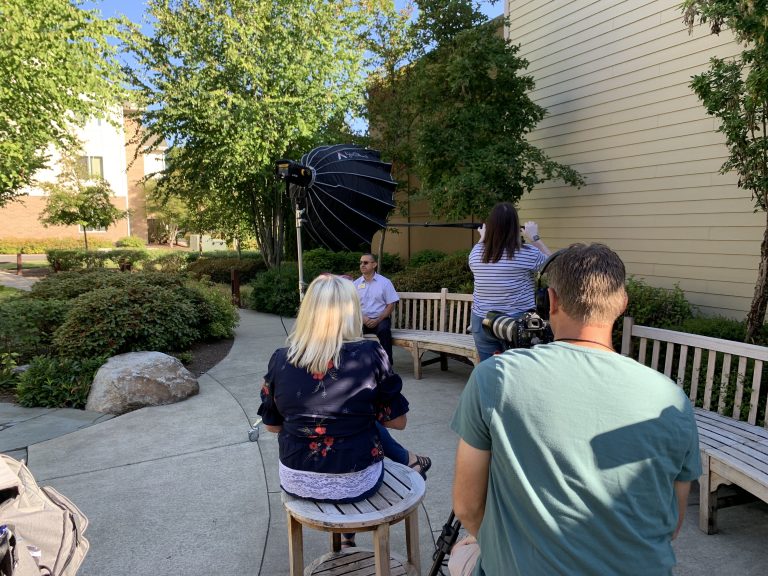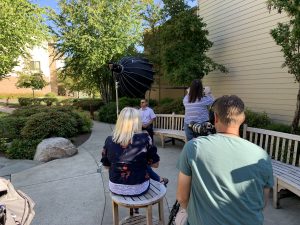 trip came from Erman Chavez. After learning that Erman is a native Spanish speaker, our team conducted the interview in his native tongue.
Erman provided thoughtful and emotional responses about his experiences and shared his favorite tradition. Every year around Christmas, Erman plays the guitar and sings Feliz Navidad for all of the residents, bringing him and the community some holiday joy.
Like Heron's Key, nature is a huge part of the culture at Emerald Heights.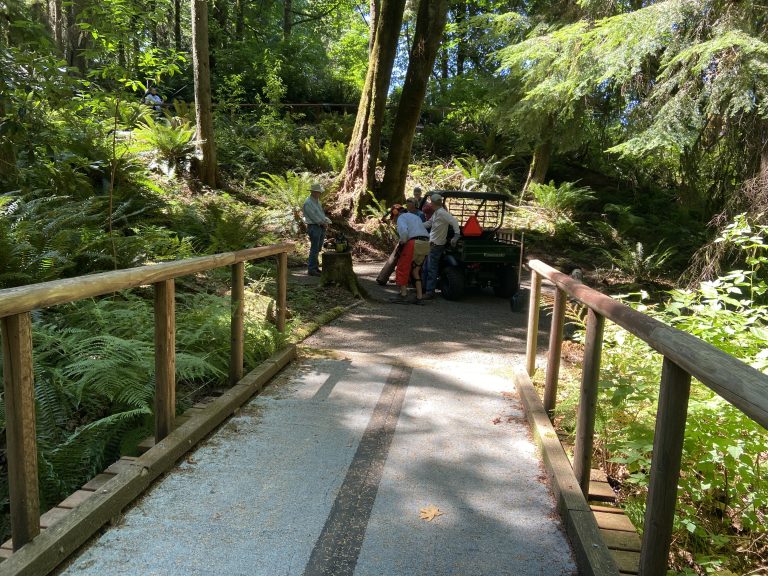 One of its identifying aspects is its nature trail that circles the community. Of course, we needed to capture the beautiful landscape and resident hikers enjoying the great outdoors.
Here, we shot a group of resident volunteers in action as they worked to maintain the trail.
In the evening, we shot our last testimonial, which was really 3-in-1!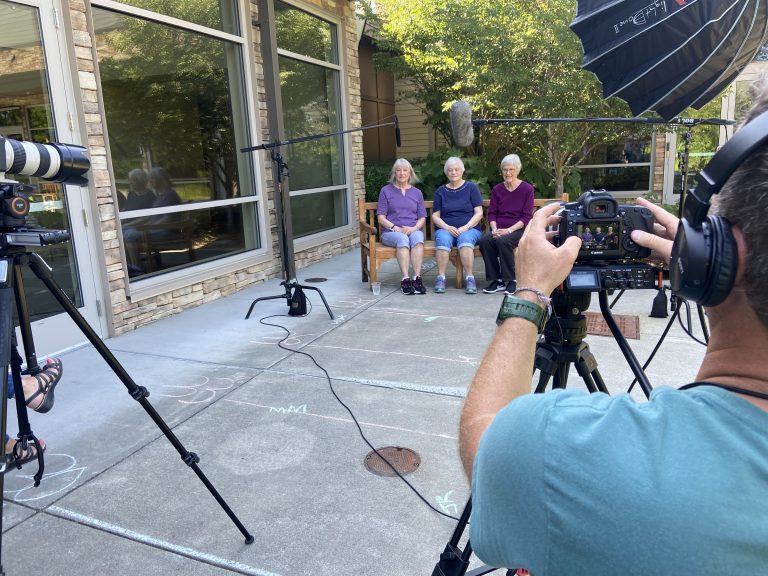 Three sisters moved into Emerald Heights after seeing how much their parents enjoyed living at the community. Their parents were even part of the first group of residents to move in when the community opened.
a senior living photo shoot: A week in review
The week was a whirlwind but sure was a success! We love being able to visit communities on-site and make connections with residents and members of the staff. We're excited to use the new content to showcase the unique lifestyle and community culture to new prospects looking for their perfect senior living fit.
Let us know if your community is in need of a photo refresh. Contact us here.
March 22, 2022
When it comes to marketing your senior living community, it may be tempting to try to be everything for everyone. It can feel limiting to not share a whole list of services and amenities in a…
March 1, 2022
Has your sales and marketing team ever needed to push to meet year-end goals in the last stretch of the year? It's stressful, challenging to make up for lost time, and doesn't make for a happy…