Those who are on the Angell Team share some important characteristics. We are driven by gauging the results of our work, believing that knowledge drives strategy. We pride ourselves on innovative inside the box thinking and delivering the kind of truly on-target creative that surprises and delights our clients. We know that by carefully listening to our clients and their customers we'll better understand what they both really want and need. We believe that integrity, loyalty, and passion form the foundation of our relationships with our clients, our partners, and our Angell Marketing team members. That's also why we are firmly on the side of diversity, equality, and inclusion.
Oh, and we also believe that part of loving what we do means actually having fun doing it. We make a point of sharing that fun throughout our company and in all our relationships.
If all this sounds like a work culture you'd like to be a part of, please review our positions available and take the next step. We look forward to hearing from you.
Open Positions
Advertising Agency Account Executive
Location: Phoenix, AZ Department: Account Services Type: Full Time Min Experience: Mid Level
Overview
A niche marketing and advertising agency in Central Phoenix, Angell Marketing serves senior living and healthcare clients throughout the country. And we're growing, so we need a full-time Advertising Agency Account Executive talent.
The ideal candidate has a great attitude and is professional, organized, has excellent communications skills and is self-motivated. The ability to multi-task, be pro-active and follow through on all assignments and projects is a must. You will play a very important role for developing and executing marketing programs by leading the day-to-day client relationship, initiating work with our creative team and vendors, and managing timelines and budgets. The ideal candidate will possess a desire to grow with the agency, and possess strong leadership, presentation, and interpersonal skills. Opportunities may include travel to client meetings and industry conferences and assisting with new business development.
Responsibilities:
Experience working directly with clients to manage plan development, project deliverables and deadlines
Ability to interact and communicate with senior management, colleagues, vendors, and others to secure and coordinate program/project communication deliverables
Experience drafting, estimates, presentations, creative work orders, project timelines
Detail-oriented with strong organizational skills
Ability to manage multiple complex projects simultaneously
Understands social media platforms
Technologically adept at the Microsoft Office Suite programs and project tracking and billing software
Ability to convey a professional image, as well as effectively represent the organization as appropriate internally and externally
Essential Skills:
3 – 5 years of experience in an advertising agency
Administer software project information input
MS Office (Word, PowerPoint, Excel)
Excellent communication and interpersonal skills
Organized and ability to multi-task and work with minimal supervision
Bachelor's degree in marketing, advertising, or a related field
Production & Traffic Manager
Location: Phoenix, AZ / Remote Department: Account Services Type: Full Time Min Experience: Mid Level
Set-up & Getting Started:
Meet with every team member to learn their working style, preferences, workload capabilities, communication style, etc.
Review current schedule templates and update as needed
Create job flows for Direct Mail, Print Advertising, Collateral, Digital, Website Development, etc.
Identify and manage issues across multiple projects
Work with Creative Director to turn job flows into productive visuals
Continuously create and email template(s) for opening jobs
Provide feedback regarding processes, methods, technology updates and proposed solutions
Production & Project Management:
Manager/Owner/Trainer of FunctionPoint (project management software)
Manager of Quality Assurance and Quality Control
Schedule and hold weekly team traffic meetings
Generate a "Hot List" email each morning coordinating communication between the creative staff, digital staff, vendors,
and client services
Manage jobs from inception to completion; create/open jobs in FunctionPoint for all client on a quarterly basis – this
will ensure jobs start on time, stay favorable to budget, and provide successful product/service delivery
Hold the team accountable for productivity and timeliness of work
Check to ensure all projects have been invoiced each month
Check profitability of projects before closing them out on FunctionPoint Budgets & Billing:
Support account manager to develop annual budget and estimated ensuring jobs stay within scope and budget
Advise account managers on different job options that stay within budget
Annually review and update rates within FunctionPoint estimates
Annually review and update schedules within FunctionPoint
Annually review of job flows and update visuals accordingly
Work closely with accounting to ensure all estimates are entered correctly to match actuals and billing
Vendors:
Obtain competitive quote form vendors and monitor actual costs to ensure project deliverables are within budget
parameters and timeframe
Constantly communicate with vendors regarding job status and due dates
Manage relationships with vendors and troubleshoot issues that may arise
Essential skills:
3 – 5 years of experience in an office setting
Administer software updates and training
MS Office (Word, PowerPoint, Excel)
Excellent communication and interpersonal skills
Organized and ability to multi-task and work with minimal supervision
Competitive benefits, including 401k, health, vision, dental and life insurance; EOE
The opportunity to make a positive difference in older adults' lives
Respect for balanced living, with flexible work schedules and accommodations for traffic, babies,
pet care, home repairs, and life's unexpected surprises as needed
Collaborate both in the office and remote work at home
A tight-knit team that will collaborate with you, support you, challenge you to grow and create
memories you'll cherish lifelong
Parties that tastefully celebrate holidays and special events
A job you'll love
We work hard for our senior living clients. But we're not all work. We're also passionate about things like great happy hours, off-the-beaten-path travel, spoiling our dogs and taking the lead in our highly competitive Red Hot Chili Steppers wellness challenge.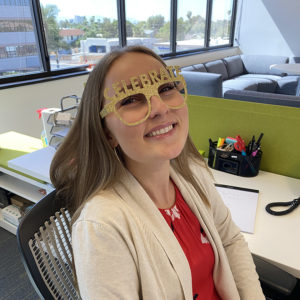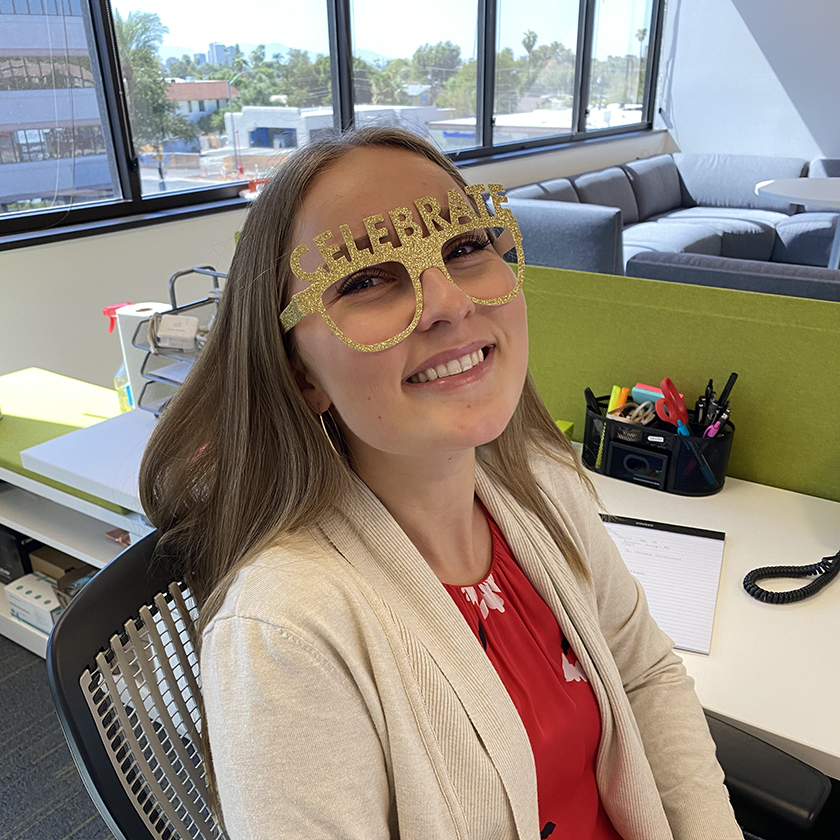 Get to know us. We think you'll like us. Our clients will tell you they do. They'll also tell you they like the results we get them.