The Challenge
Work Performed
Logo Redesign
Logo Brand Standards
Website Redesign
Collateral Resign
Emerald Heights, a senior living community located in Redmond, WA, needed updated branding. Their original logo design featured a scene from the community – the walking path and a tree. Contemporary in appearance when it was created, its elements now appeared flat and one-dimensional. The colors were dark and uninviting. The font was hard-edged and unnecessarily bold. This dated look no longer represented the laid-back, outdoor-loving residents that fill the halls and walking trails of Emerald Heights.
The Angell Marketing Solution
Redesigning the Community Logo
Because the community's iconic walking path and wooded environment are still central to its sense of place, the decision was made to maintain those elements in the new logo design. Emerald Heights is also part of a family of communities located within an hour's drive. The logos of the sister communities were more contemporary in style, using a brushstroke technique that added texture and lightness to the designs. The new branding needed to incorporate this technique in order to provide a unifying look for all three.
Given this foundation, we incorporated a painterly brushstroke technique, which added the textural softness that was needed. A clean sans serif font and brighter color palette completed the design's fresher, more youthful look.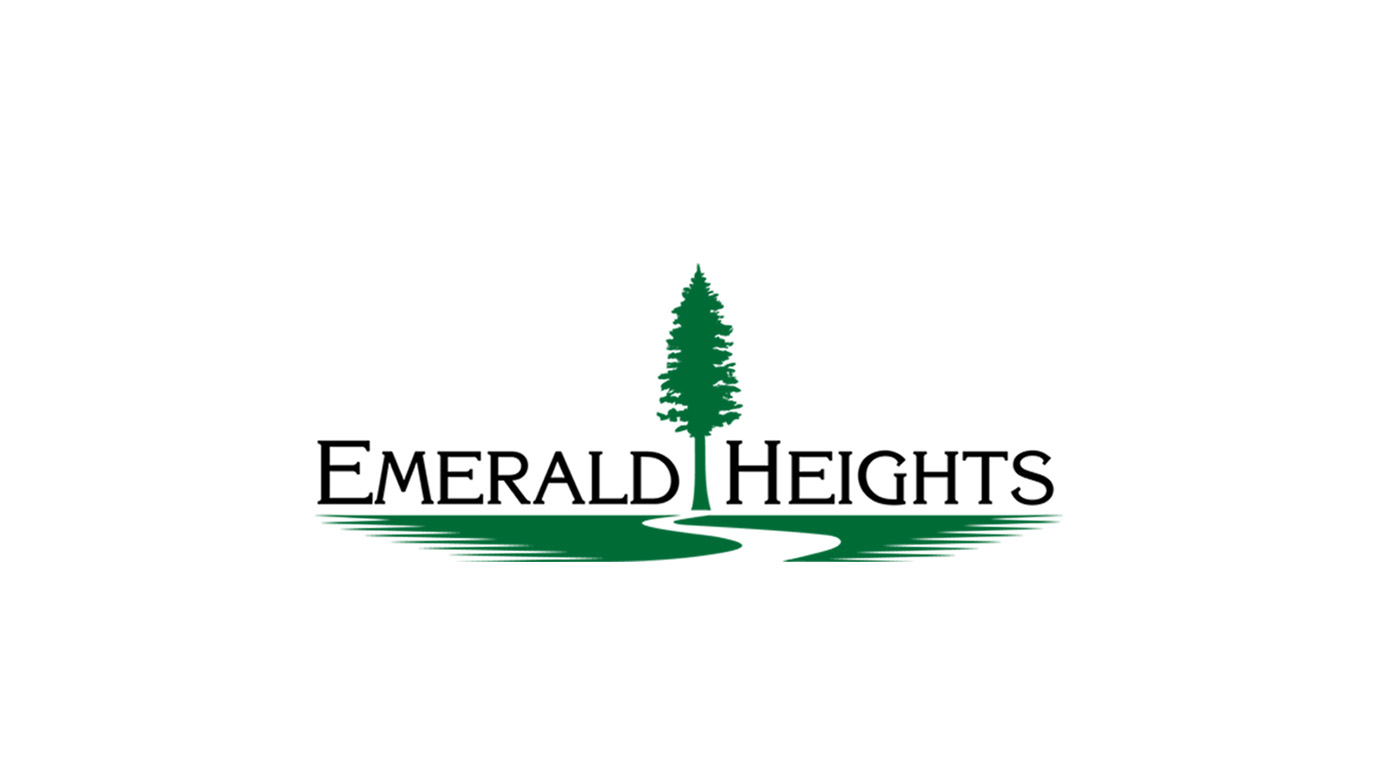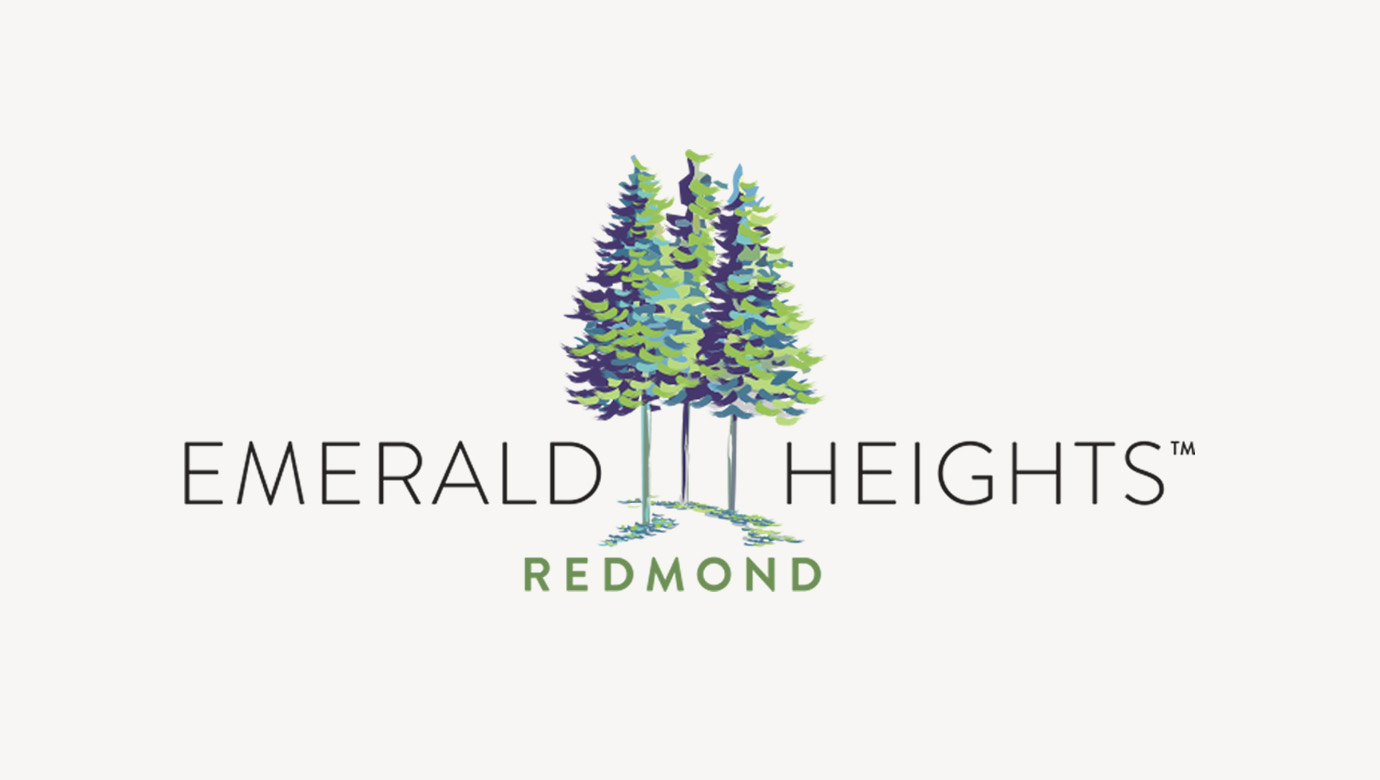 Building the Brand Standards
All corporate, community and services logos developed by Angell Marketing come with a brand style guide to ensure consistency across all print and digital marketing communications.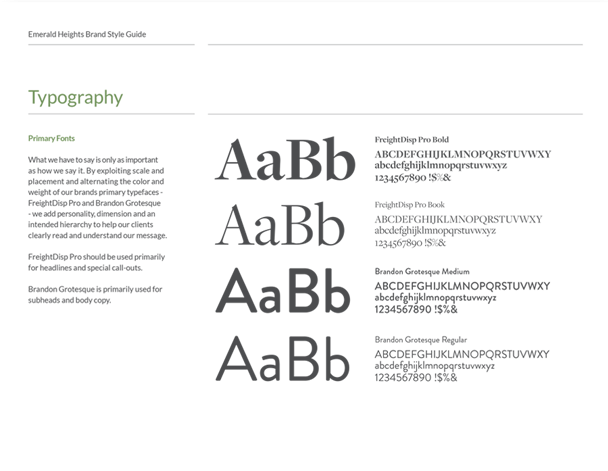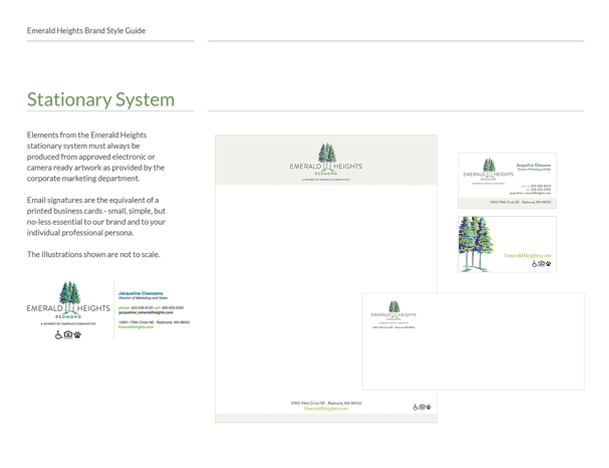 Redesigning the Website
Angell Marketing worked with the Emerald Heights marketing department and internal digital team in the development of a new community website.

https://www.emeraldheights.com/
While our primary goal was to push Emerald Heights foreword in its visual presence, the site redesign helped increase the likelihood of prospect engagement. The community's sales and marketing team reported increases in website page views per session, average session duration and visitor conversion rate in Q4 2021 versus Q4 2020.
"Working with Angell Marketing as Emerald Heights updated its logo and refreshed its brand was a great experience. They were a true partner with us in that journey, listening closely to our thoughts and preferences, and then patiently offering refinements as we evolved in our thinking! At the end of the process, we ended up with a brand identity that board, residents and staff wholeheartedly embraced."
Kay Wallin, VP-Marketing & Public Relations
Get to know us. We think you'll like us. Our clients will tell you they do. They'll also tell you they like the results we get them.